Olympic sports
According to the Olympic Charter, Olympic sports are those which are governed by international sports federations recognized by the IOC.
Only those sports that are played in at least 75 countries on four continents for men and at least 40 countries on three continents for women can be included in the Summer Olympic Games. A prerequisite is compliance with the requirements of the World Anti-Doping Committee, formed in 1999.
Sports are included in the program of the Olympic Games at least seven years before the respective Olympic Games, after which no changes are allowed. According to the same rules, new sports disciplines of Olympic sports are introduced.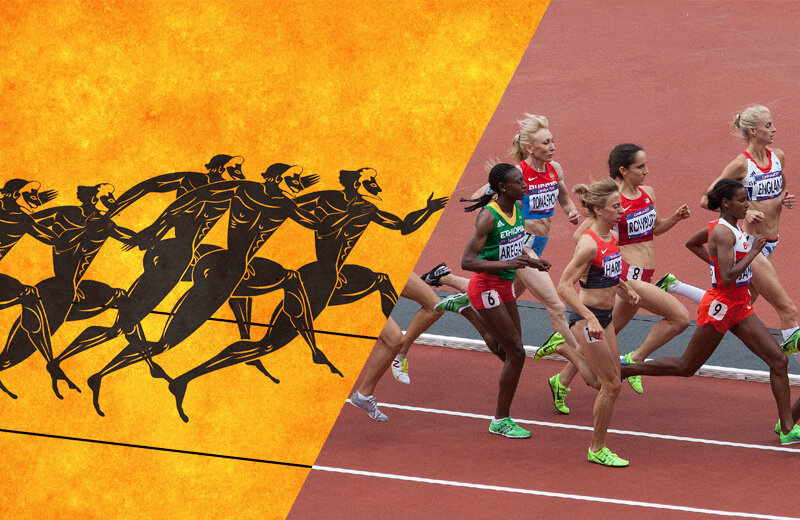 The sports disciplines and the dates of their inclusion in the Olympic Games program are listed below:
Athletics – since 1896
Rowing – since 1886
Badminton – since 1992
Baseball – since 1992
Basketball – since 1936
Boxing – since 1904
Highway bicycle racing – since 1896
Track racing – since 1920
Cyclocross – since 1996
Kayak and canoe racing – since 1924, water slalom – since 1972
Equestrian sports: dressage – since 1912, horse racing – since 1900, show jumping – since 1912
Fencing – since 1896
Football – since 1900
Gymnastics: sports – since 1896, artistic – since 1984, trampolining – since 2000.
Weightlifting – since 1896
Handball – since 1936
Field hockey – since 1908
Judo – since 1964
Wrestling: Greco-Roman – since 1896, freestyle – since 1908
Water sports: swimming since 1896, diving since 1924, synchronized swimming since 1984, water polo since 1900
Modern pentathlon – since 1912
Softball – since 1996
Taekwondo – since 2000
Tennis – since 1896
Table tennis – since 1988
Shooting – since 1896
Archery – 1890-1920, since 1972
Triathlon – since 2000
Sailing – since 1900
Volleyball – since 1964
Some sports were included in the programs of the early Olympics, but then were excluded. For example, tug of war was part of the Olympic program in 1900-1920, golf in 1900 and 1904, rugby in 1900, 1908, 1920 and 1924, polo in 1900, 1908, 1920, 1924 and 1936. ., lacrosse – in 1904 and 1908.
Many International Federations have taken the first step towards Olympic recognition by securing prior IOC recognition. This group, in particular, includes federations representing billiards, bowling, wushu, karate, scuba diving, water skiing, surfing, sports dancing.
Olympic records and achievements
Failure at the Olympics Winning at the Olympics is highly valued. The title of Olympic champion is for life, unlike, for example, the world champion (having lost the next championship, the champion turns into an ex-champion). In Olympic sports, the training of athletes is planned taking into account the four-year Olympic cycle. The Olympics usually become the pinnacle of an athlete's sporting achievements, the crown of his sports career. Only a few manage to take part in more than one Olympics.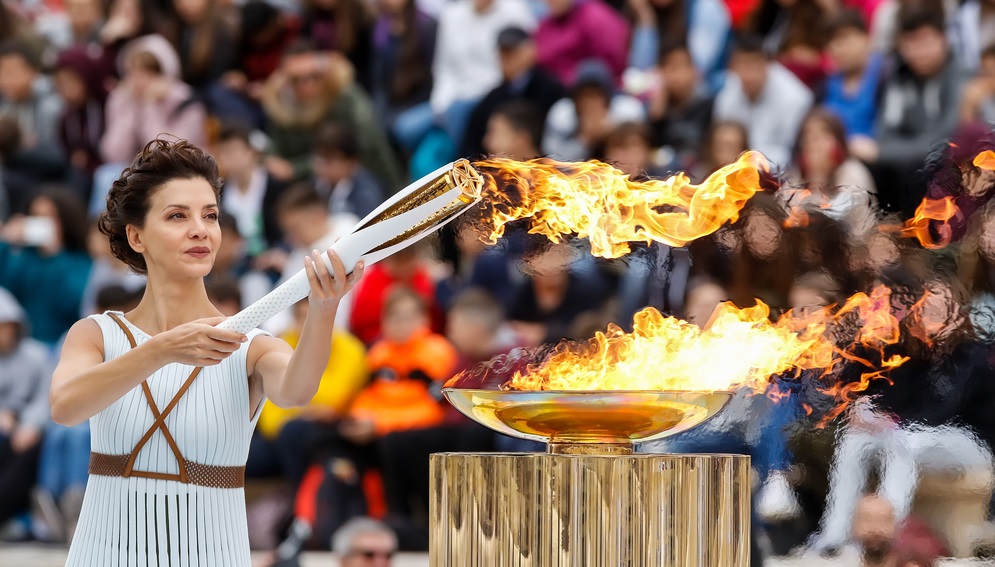 At the Olympics, world records and Olympic records are recorded. In general, sports results at the Olympics are lower than at the world championships – here the victory is more important than the result, and often the tactics of the struggle are focused on victory, and not on the highest result. Many of the records are in the Guinness Book of Records. Here is some of them:
1896 The first Olympic champion was the American James Connolly, who won the triple jump competition.
1900 The youngest Olympic champion was Marcel Depel, who was not yet 10 years old. He was the coxswain for the Dutch double swing team.
1912 Swedish shooter Oskar Swan won his third gold medal at the age of 64. His son Alfred also has three Olympic gold medals. The longest wrestling match in the history of the Olympic Games between Martin Klein (Russia) and Alfred Asikainen (Finland) lasted 11 hours and 40 minutes.
1952 For the first time gold medals at the same Olympics were received by a husband and wife performing in different types of programs – stayer from Czechoslovakia Emil Zatopek and his wife, javelin thrower Dana Zatopkova.
1956 Gymnast Larisa Latynina became the record holder of the Games, winning 4 gold medals. At the next two Games, she received 5 more gold medals, becoming the owner of the largest number of Olympic gold medals. In total, she has 18 Olympic medals won in 1956-1964.
1968 Romanian Lia Menoliu won gold in the discus throw. In total, she participated in five Olympics.
1972 The record of all the Olympics in swimming was set by the American Mark Spitz – 7 gold medals.
The maximum time of participation in the Olympic Games – a period of 28 years – was shown by two equestrian athletes: Anna-Jessica Ranzenhazen (USA) – 1960, 1964, 1988. and Christylot Hanson-Boylen (Canada) – 1964-1976, 1984, 1992